The Winter season is always filled with challenges. If you have elderly relatives or toddlers living in the house, you know they are the ones who suffer the most in any extreme season. In the cold, bone-chilling weather, whatever we eat decides how energetic and motivated we would be throughout the day. When lying in a cosy warm blanket with many snacks is everything one could ever ask for, choosing healthy snacking options is a task.
Ginger Tea
A cup of hot ginger tea can do wonders. It provides stimuli for thermogenesis (production of body heat) and boosts the metabolism activity too. If not ginger, you can also go for teas with spices, vegetable soups, and dals. All these options work well in providing heat to the body, making you feel warmer.
Eggs
Eggs are a great source of vitamins and protein. They also help in fighting infections and building immunity. As winter is infamous for cough and cold, eggs are of great help in constructing barriers for pathogens. Eggs are versatile, and you can make numerous dishes with them. Taste-wise, it's something everyone likes.
Dry Fruits
Well, they are the best snacks. Dry fruits like almonds, apricots, walnuts, peanuts, dates, etc. can boost immunity and help you overcome dry and rough skin. They expel cold and provide the much-needed nutrition effortlessly.
Bananas
Rich in magnesium and Vitamin B, consumption of bananas, help in regulating body temperatures. They also improve the working of various glands of your body. The best part is, it's easy to incorporate in any meal, and kids love bananas.
Spices
Turmeric, cumin, sesame, cinnamon, and pepper; these spices will offer the best winter flu-fighting mechanism. Turmeric in milk can make your body warm and boost the working of antibodies. Pepper, cinnamon, and cumin help in building barriers against flu and cold infections. Sesame is an incredible remedy for respiratory congestions and illnesses. Pneumonia, bronchitis, asthma is quite common to get triggered during winter. Make sure you have access to multi-speciality hospitals at times of need.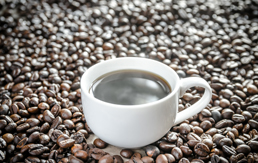 Caffeine
For coffee lovers, the winter season is an absolute bliss. Caffeine is a promising warming agent that keeps you active throughout the day. It helps to improve the rate of your body metabolism. You can combine and experiment with many flavours in your cup of coffee.
Honey
Consumption of honey during winter can work wonders. It reduces muscle pains and fatigue. Moreover, it's great for sore throat, coughing, and wheezing. You can replace the bitter syrups with honey easily, and kids would love it.
There are times when we get excited about food more than anything. Winters, for example, make you so comfortable that getting out of bed seems impossible. But it's crucial to maintain the right balance of nutrients and vitamins in the body.
If you are looking for the best hospitals in Kolkata or eastern India, ILS Hospitals is one of the torch bearers of the future of healthcare. We provide specialised treatments in nephrology, gastroenterology, diabetology, dentistry, etc. Check out their emergency helpline numbers for various cities all over India and get access to a safe medical treatment option.
To know more, visit www.ilshospitals.com or call ILS Care +91 90514 60000.