ILS Group of Hospitals is known for providing affordable medical care to the masses. Our expert healthcare professionals are available round the clock to deliver quality medical consultation, diagnosis, and treatment.
Here's an insight into some of the essential medical services available at ILS Hospitals in Kolkata and Agartala.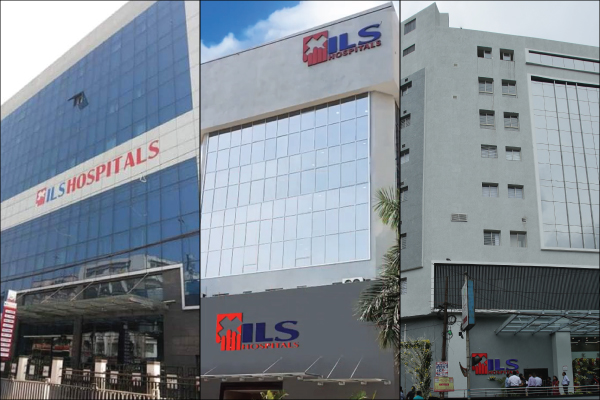 Hernia Treatment 
Hernia can be difficult to deal with if not taken care. We provide hernia treatment at our several hospital units – Dum Dum, Salt Lake, Howrah, and Agartala.
Minimally-Invasive/Laparoscopic Surgery
Our healthcare institute stands for laparoscopic surgery. Minimally-invasive surgical procedures have various advantages over traditional general surgeries. A laparoscopic surgery allows you to have minimal surgical incisions, low blood loss, less chance of infections, and an early discharge and recovery.
Weight Loss Surgery
Obesity is a serious problem in our country. So, if the patient fails to lose weight through diet and exercise, there's an option for weight loss through surgery or bariatric surgery .Our Salt Lake unit is the pioneer of the same.
Joint Replacement
Our hospitals in Kolkata and Agartala provide knee joint replacement to the patients suffering from arthritis and other joint problems.
Diabetes Treatment 
Diabetes is a chronic disease and unfortunately, many Indians suffer from diabetes mellitus. If uncontrolled and ignored it becomes fatal. Hence, ILS Hospitals has facilitated diabetes treatment to everyone living in Kolkata and Agartala.
Liver Treatment
Bad Liver conditions have become quite common due to our unhealthy modern lifestyle. If you are suffering from any liver conditions, get proper liver treatment from our renowned liver specialists.
Medical Emergency Services 
Medical emergency can happen at any moment. ILS Hospitals is always there to help you during such crisis. Our 24X7 emergency services ensure that you receive prompt and accurate emergency treatment.
Visit ILS Hospitals, one of the best hospitals in Kolkata in Agartala for accurate and effective medical treatment.
Cardiovascular diseases are on the rise in our country. It's of paramount importance to keep your heart fit and healthy.
ILS Hospitals, one of the best hospitals in Kolkata and Agartala cares for your heart and would like to guide you on having a heart-friendly lifestyle.
Consume a highly nutritious diet
Eating a nutritious diet is not only good for your heart but also for your entire body. Consume lots of whole grains, fruits, vegetables, legumes, lentils, seafood, poultry, dairy, nuts, seeds, and so on.
Avoid unhealthy foods
Some foods are not good for your heart – salty, sugary, fried, and fatty foods. Either avoid or limit their consumption. White flour or maida is strictly not recommended for a healthy heart.
Be physically active 
Major reason for heart ailment is due tounhealthy lifestyle. Shun your sedentary lifestyle and involve yourself in favourite physical activities. Get into some sports, dance, do aerobics or swimming.
Stay away from stress
We live in a stressful world and it is needless to say that stress causes you more harm than you can imagine. Alleviate stress by practising stress-busting techniques, like listening to music, singing, painting, reading, creative writing, spending time with your pet, do yoga and meditation.
Quit unhealthy habits
In the long run, your unhealthy habits can prove detrimental to your heart. Some unhealthy habits like smoking, excess alcohol consumption, taking drugs, sleeping late at night, getting angry on trivial issues, etc.
Get regular medical check-ups
You need to keep your blood sugar and blood pressure levels at check. For that, you must get medical check-up on a regular basis. Visit a cardiologist annually to ensure that your heart remains healthy.
For any cardiac or medical emergency, visit ILS Hospitals in Kolkata and Agartala.