ILS Group of Hospitals is known for providing affordable medical care to the masses. Our expert healthcare professionals are available round the clock to deliver quality medical consultation, diagnosis, and treatment.
Here's an insight into some of the essential medical services available at ILS Hospitals in Kolkata and Agartala.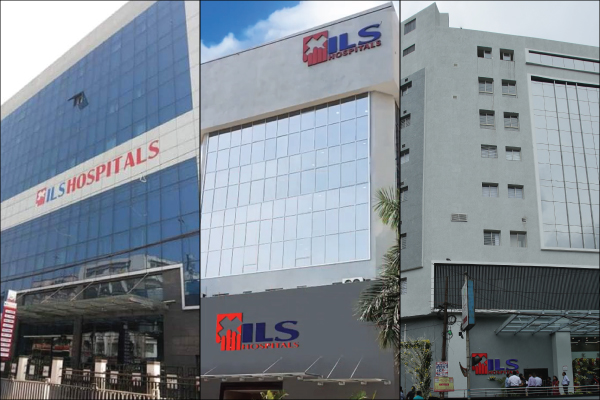 Hernia Treatment 
Hernia can be difficult to deal with if not taken care. We provide hernia treatment at our several hospital units – Dum Dum, Salt Lake, Howrah, and Agartala.
Minimally-Invasive/Laparoscopic Surgery
Our healthcare institute stands for laparoscopic surgery. Minimally-invasive surgical procedures have various advantages over traditional general surgeries. A laparoscopic surgery allows you to have minimal surgical incisions, low blood loss, less chance of infections, and an early discharge and recovery.
Weight Loss Surgery
Obesity is a serious problem in our country. So, if the patient fails to lose weight through diet and exercise, there's an option for weight loss through surgery or bariatric surgery .Our Salt Lake unit is the pioneer of the same.
Joint Replacement
Our hospitals in Kolkata and Agartala provide knee joint replacement to the patients suffering from arthritis and other joint problems.
Diabetes Treatment 
Diabetes is a chronic disease and unfortunately, many Indians suffer from diabetes mellitus. If uncontrolled and ignored it becomes fatal. Hence, ILS Hospitals has facilitated diabetes treatment to everyone living in Kolkata and Agartala.
Liver Treatment
Bad Liver conditions have become quite common due to our unhealthy modern lifestyle. If you are suffering from any liver conditions, get proper liver treatment from our renowned liver specialists.
Medical Emergency Services 
Medical emergency can happen at any moment. ILS Hospitals is always there to help you during such crisis. Our 24X7 emergency services ensure that you receive prompt and accurate emergency treatment.
Visit ILS Hospitals, one of the best hospitals in Kolkata in Agartala for accurate and effective medical treatment.
Medical tourism is a concept when people of one part of the geographical location, moves to others to avail treatment. This is either due to less availability of reliable treatment in their own province or having the high expense in doing so. Either way, it causes a burden on the patient and their family because of several reasons.
Let's understand how the establishment of ILS Hospitals Agartala in the state of Tripura helped the regional people to avail better quality treatment.
Mr. Subhash Deb Burman a permanent resident of Tripura and a businessman, keeps on moving from place to place throughout the country. Whenever any of his family member or friend falls sick with something severe, he was the person-in-charge to accompany them for their treatment.
As Tripura or Northeast India did not have any state of the art healthcare facility, many a times, he had to travel all the way to the nearest metropolitan city, Kolkata. This extended journey was necessary as several crucial diagnosis and treatment are possible in high-end treatment provider only. However, this journeys used to leave the patients ever more tired and drenched out of energy. Not to mention that it used to lead to extra expenditure, on travel, accommodation and food.
Things finally changed for good, when ILS Hospital Agartala was established in the state of Tripura. Being a multispecialty hospital, it offers extensive diagnosis and treatment of multiple domains. This helped Mr. Deb Burman to access better healthcare facility within proximities.
To his surprise, the facility of ILS Hospitals Agartala was not only one of the best infrastructures in Northeast India but also was equipped with the best equipment and specialized doctors. He could rely on the healthcare facilities entirely. He was so satisfied with the services that he mitigated the thought of traveling out of state ever again.
He not only sought medical help for his family members and friends at ILS Hospitals Agartala but also recommended his clients and other colleagues. After seeking treatment from the same, everyone shared their views as well. The fact that ILS Hospitals in Agartala was a unit of the prestigious ILS Hospitals group, helped to establish trustworthy relation.
ILS Hospitals Agartala stands proud in the state of Tripura and keeps up the good work of ensuring the health and recovery of people of Northeast India and nearby countries such as Bangladesh. It is the heart of the healthcare among the people of this region, as it offers some of the latest treatment for several medical complications.