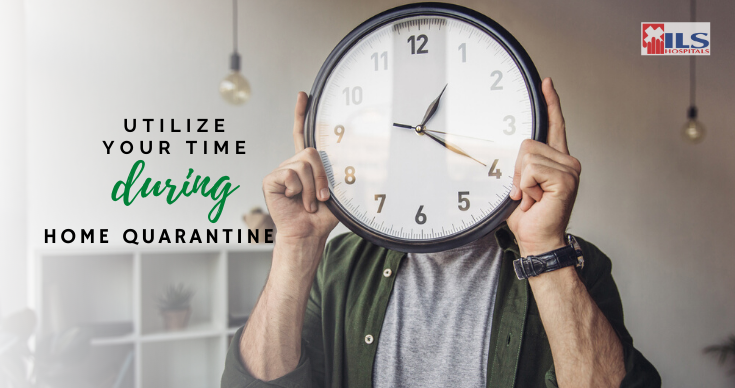 How To Be Productive During Your Home Quarantine
Due to COVID-19, the entire country is in lockdown, except for essential services, like hospitals, grocery stores, medicine stores and few more. Since there is no vaccine for Coronavirus as on date, we are compelled to stay inside our homes and practice social distancing to keep the number of cases low.
Home quarantine allows us plenty of time. We can utilize this time to spend time with our family and learn skills to enhance our personality. Today, ILS Hospitals, one of the best hospitals in Kolkata and Agartala will show you some ways through which you can stay productive during this home quarantine.
Learn a new hobby
Sadly, people were not spending enough time on their hobbies. Hobbies started losing its essence. Don't let that happen, learn a new hobby or give more time to your existing hobby during this home quarantine. You can learn new hobbies, like cooking, sewing, knitting, etc. even by watching online tutorials.
Organize your home
No matter how big or small your home is, it is always beautiful. Since everyone is in the house right now, you can make the use of more muscle power to declutter and organize your home.
Read educational books 
Reading is always helpful. If you have children in your home, know that children learn by imitating others. If they see you reading educational books, they will follow suit.
Participate in online classes 
Online classes are beneficial for both parents and children. Teach your children through online methods. Opt for online classes to enhance your professional skills for growth in your career.
Stay hygienic and stay safe at home. Listen to the government's advisories and be a responsible citizen. Remember, health is wealth so take good care of your mental and physical health. For any medical emergency, you can visit ILS Hospitals in Agartala and Kolkata.