The backbone of your movement, of your ability to function and sleep, is literally your spine. Almost all movements originate from the spine and without a healthy spine, it is difficult to even conduct daily tasks like sitting, standing or walking without discomfort and pain. As people age, they often complain about back pain from either sitting too long or too much activity or just old age.
Spinal diseases are highly common, especially when people start ageing. Owing to the flexibility of the cervical spine, it is common for people to damage that area over a period of time. Some of the common cervical spine diseases include degenerative disc disease, cervical stenosis, and cervical disc herniation. This occurs when the discs within the vertebrae begin to disintegrate, owing to damage to the fibres deteriorating with time. Other injuries include spina bifida, scoliosis, lumbar spinal stenosis, spondylitis and even tumours spreading and growing between your spinal cord.
Often these diseases present themselves as common symptoms like lower back pain, nausea, radiating pain in your limbs, stiffness, bladder or bowel dysfunction and more. Make sure you take these symptoms seriously and get professional help before it gets worse.
While most of these require medical attention, some spinal issues can be corrected with a change in lifestyle habits and can even be prevented by taking proper care of your spine. Taking care of your spine can be a part of your lifestyle. Certain activities and habits can help keep your spine healthy and happy, making your life much easier. Some of the ways to take proper care of your spine are:
Stay Active: Maintaining an active lifestyle can help reduce the chances of experiencing lower back pain. Core strengthening and stretching can help the body be more flexible and move easily. Overall, an active life helps keep your back healthy.
Lift Right: Many people experience severe back pain after they try to lift something heavy. It is important to be in the right posture and use your legs and knees to lift rather than your spine. Do not try and lift an extra-heavy object alone. Instead, get help and lift together.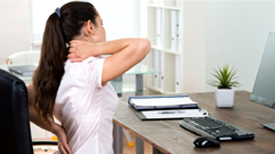 Stretch Regularly: To stay flexible and promote your spinal health, you should be stretching your neck and back every day. It helps maintain joint functions, improves your range of motion as well as reduces your risk of a back injury.
Get Proper Rest: A good night's sleep can do wonders for your body and especially your spine. Doctors recommend sleeping on your side as sleeping on the stomach puts pressure on the spine. A supportive mattress and pillow alignment also helps with the spine.
Change your Posture: Often, people experience back pain because of the wrong posture, especially sitting. It increases the load on your spinal discs and wrong posture can cause inflammation, pain and more. It is vital to follow the natural curves of the spine and reevaluate your posture.
Stay Hydrated: Staying hydrated maintains soft tissue elasticity and fluidity in joints. Loss of fluids causes discs to become brittle and eventually might lead to them slipping. It is also a cause for sciatica. Staying hydrated not only affects the spine, but your entire health.
Maintain a Healthy Weight: Maintaining a healthy weight helps to take off pressure from the spine. Overweight or obese people put extra pressure on their spine and the muscles around them. A healthy diet and an active lifestyle helps avoid the lower back pain that comes with weight.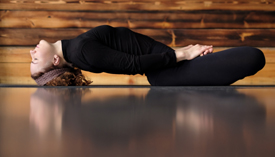 Work Smart: Most adults spend hours in front of some electronic gadget, be it a laptop, mobile phone or television. The right kind of chair and seating position can help improve your back pain and lend functionality. Taking periodic breaks to walk around also helps the muscles to relax.
Despite your best efforts for a healthy lifestyle, sometimes preventive methods are not enough to alleviate back pain. Back pain can indicate more serious problems that might even lead to spine surgery. Seeking medical care is important in such situations to avoid further damage. ILS Hospitals, one of the leading healthcare facilities in Kolkata has an excellent neurological department that deals with spinal injuries and other issues. Visit www.ilshospitals.com to know more or call ILS Care, +91 90514 60000.