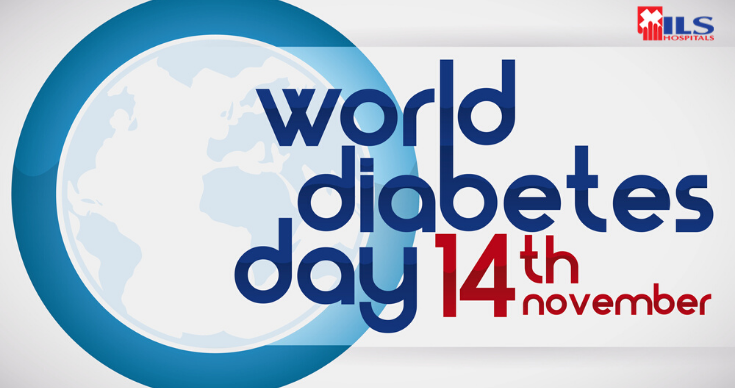 On This Diabetes Day, Let's Triumph Over Diabetes By Following Some Simple Tips
Living with diabetes is never easy, once you have diabetes there's nothing you or doctors can do to cure this sad disease. However, you can surely control it by adopting some lifestyle modifications and by getting regular check-ups from a diabetes clinic.
On the occasion of World Diabetes day, let's take a pledge to beat diabetes against all odds by following these measures:
1. Embrace a diabetes-friendly diet:
There's a saying, "watch what you eat", and this is exactly what you need to do if you have diabetes. You should make eating a healthy and properly balanced diet, a significant part of your daily life. Go for foods that regulate your blood sugar levels. Foods that are beneficial for you when you've diabetes (either type 1 or type 2) are as follows:
– Fatty fishes
– Eggs
– Leafy Greens like spinach, cabbage, broccoli, cauliflower, etc
– Dry fruits like cashew nuts, almonds, pistachios and walnuts
– Whole grains like brown rice, millet and whole wheat
– Low portions of fruits like strawberries, pears, bananas, apricots, oranges, cherries, guava etc.
2. Eating small and frequent meals:
Skipping your meals is the last thing you want to do if you have diabetes. If you do not want to have large meals, eat small meals frequently to control your blood glucose levels.
3. Shun your sedentary lifestyle:
Living an inactive lifestyle is a strict "no" for people with diabetes, as a sedentary lifestyle leads to serious health concerns like obesity and cardiovascular diseases. Maintaining a healthy weight is your first step to win over diabetes. Certain times, the doctor might suggest bariatric surgery to highly obese diabetic patients. So do include some physical activities of your choice in your life.
4. Abstain from sugary foods:
Diabetics probably know that "sugar" is their worst enemy. Though sounds difficult, you need to abstain from your favourite sweets, chocolates and sugary beverages if you're dealing with diabetes. Choose sugarfree sweets instead if you have a sweet tooth.
5. Be serious about medications:
Take your medicines on time as prescribed by the doctor to normalize your blood sugar levels.
6. Watch your diabetes:
Keep an eye on your diabetes by getting regular check-ups from a good diabetic clinic. You can always avail our Decoding Diabetes health check up packages.
Do not let your diabetes keep you stressed and distressed. We understand how diabetes can be the worst experience for anyone, so we provide effective diabetes treatment at ILS Hospitals to help our diabetic patients. You are welcome to our hospital for proper diabetes' diagnosis and treatment.