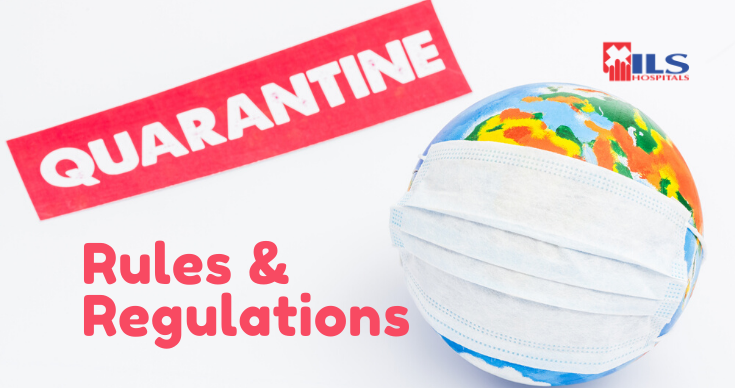 Covid-19: Follow Rules And Regulations To Be Safe And Healthy 
COVID-19 is a highly communicable disease, hence both the central and state government took the right initiative to flatten the curve – lockdown. The government is doing what it can during this medical emergency but we as a citizen of civil society must follow the rules and regulations dictated by the government for our and everyone else's safety.
Today, ILS Hospitals, one of the best hospitals in Agartala and Kolkata will discuss the importance of following rules and regulations laid by the government. Firstly, we do not have a perfect cure for COVID-19, secondly, there's a lot more undiscovered about this newly mutated virus, Coronavirus, and thirdly it is highly infectious and can infect many people through community transmission.
So, let's know what rules we must follow to avoid getting infected with Coronavirus.
Practice Social Distancing
There's a reason why the government opted for nationwide lockdown. Do not loiter outside and stay safe inside your home. If you go outside to shop for essentials, then maintain 6-feet distance from others. For home deliveries, make online payments and keep a tray outside your house so that you don't come in direct contact with the delivery man.
Wear a mask and gloves
Do not step outside to make essential purchases or due to any medical emergency, without wearing a mask and preferably disposable gloves. We would recommend you to carry an alcohol-infused hand sanitizer in your bag or pocket.
Wash your hands 
Do not forget to wash your hands properly as and when required.
Visit a healthcare facility if you develop flu symptoms
If you develop flu-like symptoms, then visit your nearest healthcare facility.
The lockdown is for your safety and not for restraining your freedom. ILS Hospitals, one of the best Hospitals in Kolkata and Agartala wishes you good health.