Minimally invasive surgery which is most commonly known as the Key-Hole Surgery or Laparoscopic Surgery, is a specialised and advanced technique for conducting surgeries. This has been a popular technique for gynaecological procedures as well as gallbladder surgery. Laparoscopic surgery is one of the common types of minimally invasive surgeries, conducted by making small incisions, using tiny cameras, small tubes and surgical instruments. Constant innovations in the industry has led to these surgeries being shorter, with a faster recovery time, less invasive and painful along with fewer complications.
Scope of Key-hole Surgery / Minimally Invasive Surgery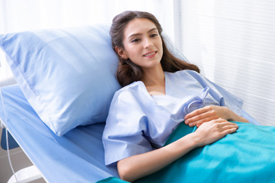 Key-hole Surgery / Laparoscopic Surgery has been a popular choice for gynaecological procedures and gallbladder surgery. However, over the years, the scope for this key-hole surgery / minimally invasive surgery has increased to cater to many other surgical procedures. Now there's scope for laparoscopic surgery for small and large intestinal surgeries, hernia repair, treatment for infertility. It is also used for diagnostic purposes like knowing the stages of cancer, checking for tumours or evaluation of the effectiveness of some treatment.
Advantages of Key-Hole Surgery / Minimally Invasive Surgery
In traditional open surgery, the doctor makes a large cut for visibility of organs and then operates on the patient. In case of minimally invasive surgery, here are some advantages that make it a better choice over traditional surgery: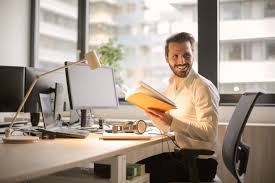 The surgeon can limit the number of cuts, the size of the incisions made and is considered much safer than traditional open surger
The recovery period after a minimally invasive surgery is faster with smaller incisions leading to tiny or negligent scarring
Not a lot of muscle or skin is opened up or affected, especially in key-hole surgery. The robotic surgeries are done with extreme precision
The chances of complications also reduce in case of minimally invasive surgery, be it laparoscopic surgery or minimally invasive surgery
Along with the benefits, there is scope for major innovation and betterment of the current procedures, which is being worked on every minute by various surgeons all over the world. Minimally invasive surgery makes it easier for the patient and as well as the doctors and is the best solution to your issues. ILS Hospitals being the pioneers in laparoscopic surgery has been a leading hospital in Kolkata with renowned surgeons and facilities for key-hole surgery or minimally invasive surgery. To consult or know more about minimally invasive surgery, visit www.ilshospitals.com.
Everything changes with time. Every consecutive day, we find new medical researches setting their mark in the field of medical science. Laparoscopic surgery is the most modern method of surgery after robotic surgery. To perform laparoscopic surgeries, special surgical equipment, expert laparoscopic surgeons, and a computer monitor are required.
In laparoscopic surgery, the laparoscopic surgeons operate on the patient's body by making minute surgical incisions and viewing the inside of the body through a laparoscope (camera) on a computer screen.
ILS Hospitals stands for Institute of Laparoscopic Surgery. We provide minimally-invasive surgeries or laparoscopic surgery to our patients in Kolkata and Agartala. There are countless benefits of laparoscopic or keyhole surgery over traditional general surgery.
No blood loss
Less pain
No scars
Better cosmetic appearance
Speedy recovery
Early discharge
No complications
Higher success rate
Quick return to normal life
Inexpensive
Here is a list of some of the laparoscopic surgical procedures available in our hospital units – Dum Dum, Salt Lake, Howrah, and Agartala.
Laparoscopic Gallbladder Stone Surgery
Gallstones are a recurring problem. To prevent gallstones from developing again, we remove the gallbladder (either partially or completely) as a permanent gallstone treatment. Humans can survive without a gallbladder.
Laparoscopic Hernia Treatment
Hernia is a common medical condition in our country, India. At ILS Hospitals, we ensure to provide optimum laparoscopic hernia repair surgery to our patients.
Laparoscopic Bariatric Surgery
Obesity has become alarmingly high in India. To treat obesity and its related ailment we provide laparoscopic bariatric surgery or weight loss surgery to our patients in Kolkata and Agartala. We have performed diabetes surgery successfully on more than a thousand patients.
Laparoscopic Hysterectomy
Laparoscopic Hysterectomy is the minimally-invasive surgery for removal of the uterus (womb). This is strictly done on the account of medical reasons. We are pleased to announce that we offer MIGS (Minimally Invasive Gynaecologic Surgery) to the patients under the guidance of Dr Aruna Tantia.
With the aid of laparoscopic surgery, an operation has become no longer scary and painful. Get minimally-invasive surgery only from ILS Hospitals, the best laparoscopic surgery hospital in Kolkata and Agartala.
In today's disease-stricken world, every individual undergoes at least one surgery in his lifetime. Some have to make round trips to the operation theaters multiple times in their lifetime for the surgical treatment for diseases of several domains.
The surgical wounds are the spots on the body where the incisions are made to carry out the surgery. Hospitals these days use the laparoscopic surgery to minimize the area required to make the surgical cut. But no matter the size of the wound, infection can still be imminent, if proper care is not practiced.
The skin starts to heal on its own within a day or two post operation. This varies from person to person depending on the overall health condition and type of surgical procedure. Closing the cut with clips or stitches enhances the healing process significantly.
The size and the sensitivity of the incision depends upon the type of disease and its surgery. The wound can be closed either with clips, stitches or surgical glue, depending upon the size, location and the intensity of the bonding needed by the cut.
In case the surgery was a minor one and the doctors have used surgical glue, it is the best alternative one can imagine. In case, it is the dissolvable stitches, the work of patient becomes comparatively easy. But in case it is the non-dissolvable stitches, clips or staples, much more caution and care is needed to ensure sterility. Clips, stapler and stitches are removed by the doctor or a skilled nurse after 3 to 15 days after the surgical procedure.
What to do to ensure everything is alright?
Keeping the wound covered all the times ensures that the wound does not get contaminated with environmental pathogens. A covered wound is likely to heal three times quicker as compared to uncovered wounds. Use of antibiotic cream is also recommended, this further diminishes the risk of infection up to 18 percent.
Keeping the wound out of any contact with water is very vital, especially for the first 24 hours. Usually dressing for a major surgery is usually recommended to carry out by a professional. However, sometimes the patient himself might need to address it personally.
Removing any fluid coming out of the wound and keeping it dry is the optimal condition for healing. It reduces the overall risk of infection. Sometimes, exerting some pressure to the wound might also be needed to keep the stitch intact.