We have to face this harsh truth that COVID 19 is here to stay for a long time and we have to accept it and also we need to learn to live with it while following all personal safety measures all the time.
ILS Hospitals Dumdum is continuing to treat Non-COVID patients even in the midst of such a devastating pandemic with great success. We are extremely thankful to our team of doctors and the nurses who are working round the clock and are managing critical patients suffering from chest pain, kidney diseases, gall stone diseases, cerebrovascular accidents, Traumas, Caesarean sections and other conditions requiring general surgical operations.
ILS Hospitals Dumdum is committed towards the utmost safety of all our patients. COVID / Non-COVID patients are receiving the best possible care in our institution. We have taken all safety measures as per government protocol, in giving the best of services at all levels- be it OPD, Inpatient Wards, or Operation theatre. Dedicated wards and Nursing staffs have been assigned for Non-COVID patients and all critical surgery and invasive cardiology procedures are being conducted smoothly as per Government protocol. Patient safety and unconditional care of patients is our motto.
The only Mantra for this continuing success is "Ensuring patient's 100% safety" at all stages of our patient's journey during the stay at our hospital. In any medical emergency contact ILS Hospitals Dumdum on 033-40315000. We pledge to strive the best health care to each and every patient.
The digestive tract or the Gastrointestinal (GI) tract comprises of several organs that help with the intake of food, the absorption of nutrients from it and remove the waste from the body.

The human gut comprises of upper part and a lower part. The lower part consists of most of the small intestine, all of the large intestine, rectum and anus.   There can be a number of diseases affecting this lower part, both in innocuous way and in overt way. The trivial symptoms like weakness, weight loss, occasional bleeding with stool are many times ignored resulting in delayed diagnosis and treatment. There may or may not be familial or inherited trait toward developing bowel cancer. Many of these, if diagnosed and treated at an early stage, can be completely cured.
Following are the few GI diseases –
Colorectal cancer and benign pathologies

These cancers can be very silent to start with and may not be detected without careful attention on part of the patients and the doctors together. To make the matter worse, they can spread from one place to another rather quickly. There lies the importance of early screening and thorough check up. Generaly early diagnosis and intervention can provide complete cure from these cancers and a normal life.
Benign anorectal pathologies
Anal fissure, fistula or haemorrhoids (piles) can have severe implication on quality of life. They may be early signs of more sinister pathologies like cancer as well. Proper vigilance and timely treatment can cure most of them and ensure return to a healthy normal life.
Inflammatory bowel disease, e.g. Crohn's disease, ulcerative colitis

This can be a debilitating condition affecting quality of life. It may affect other systems of the body and may even lead to cancer eventually. Combination of medicine and surgery is the only key to treat this problem.
Pre-malignant bowel pathologies like polyps or polyposis syndrome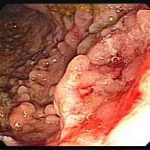 While most of the polyps are benign, yet some of them may turn out to be malignant and it is difficult to know which one will. That makes regular check up more important to allow early detection and intervention for those cancerous polyps leading to complete cure.
Small intestinal pathologies like GIST (Gastrointestinal Stromal Tumour)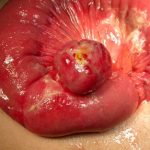 These tumours can produce non-specific symptoms or bowel obstruction. They are amenable to combined medical and surgical management which can ensure good result.
Stoma care including management of stoma-related hernias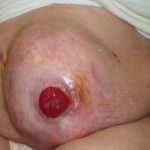 Many a times people have to live with a stoma after operation. While most of these people live a perfectly normal life, sometimes these can be complicated with hernia. Timely repair can restore body image and avoid further complications like obstruction, necrosis.
The Lower G.I. division of ILS Hospitals comprises of a group of highly trained doctors and paramedical personnel. The medical group consists of surgeons, gastroenterologists, oncologists, radiologists and pathologists. The paramedical group has the specialist nurse, stoma care provider and nutritionists. The department has state of the art operating theatre, endoscopy suites and equipment for most modern modes of colorectal and anorectal bowel problems.
Most of the operations are done here by laparoscopic or key-hole surgery, and also by SILS (single incision laparoscopic surgery) or TEMS (Trans-anal Endoscopic Microsurgery). This has been the trend over the last decade which gets people back to their normal life significantly quicker than the conventional surgery.
So, in case you are suffering from any colorectal condition and are looking for some extensive treatment then come at ILS Hospitals now in order to get the best, advanced treatment under the guidance of our eminent doctors.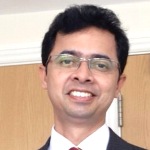 Dr Atindriya Biswas, a renowned laparoscopic colorectal surgeon lends his hands to support and realize this vision to establish and run colorectal service at ILS Hospitals. Dr. Biswas has been extensively trained in India and UK. He has been a surgical consultant in UK centers and some of the apex Indian institutes like Apollo Gleneagles Hospital and Tata Medical Center. He performs most of the procedures by laparoscopy or endoscopy.
Call: ILS Hospitals Salt Lake: 033-40206500 | Dumdum: 033-40315000