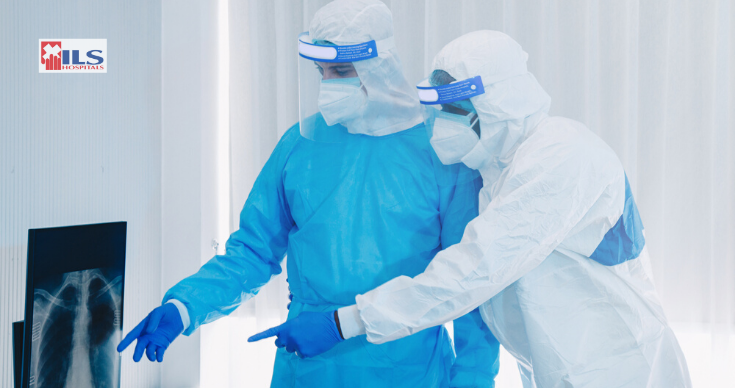 ILS Hospitals Dumdum: A Hospital To Support You During The Pandemic In Every Way
We have to face this harsh truth that COVID 19 is here to stay for a long time and we have to accept it and also we need to learn to live with it while following all personal safety measures all the time.
ILS Hospitals Dumdum is continuing to treat Non-COVID patients even in the midst of such a devastating pandemic with great success. We are extremely thankful to our team of doctors and the nurses who are working round the clock and are managing critical patients suffering from chest pain, kidney diseases, gall stone diseases, cerebrovascular accidents, Traumas, Caesarean sections and other conditions requiring general surgical operations.
ILS Hospitals Dumdum is committed towards the utmost safety of all our patients. COVID / Non-COVID patients are receiving the best possible care in our institution. We have taken all safety measures as per government protocol, in giving the best of services at all levels- be it OPD, Inpatient Wards, or Operation theatre. Dedicated wards and Nursing staffs have been assigned for Non-COVID patients and all critical surgery and invasive cardiology procedures are being conducted smoothly as per Government protocol. Patient safety and unconditional care of patients is our motto.
The only Mantra for this continuing success is "Ensuring patient's 100% safety" at all stages of our patient's journey during the stay at our hospital. In any medical emergency contact ILS Hospitals Dumdum on 033-40315000. We pledge to strive the best health care to each and every patient.