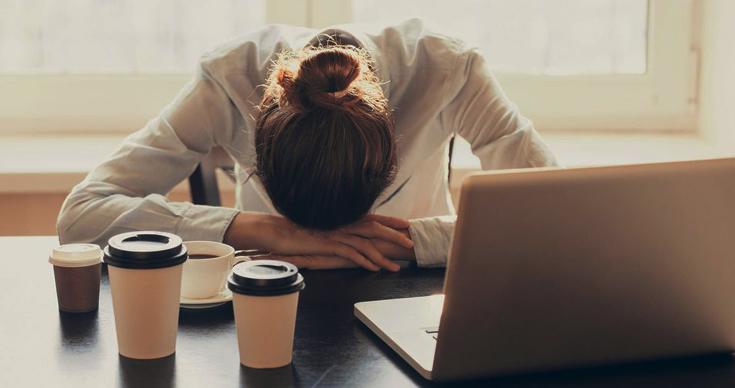 Insomnia or sleep-deprivation? Find out
The essence of a healthy lifestyle revolves around eating right and staying physically active.
But in hindsight, people usually tend to discard a sound sleeping schedule, body's biological clock. According to the National Sleep Foundation (NSF), sleep is extremely essential for our health and wellbeing. Several individuals tend to not get enough sleep and end up suffering from multiple sleep disorders and most of them, go undiagnosed.
Various factors in our day-to-day lifestyle result in detrimental changes in our body and mind and irregular sleep is one of them.
The two types of Sleep: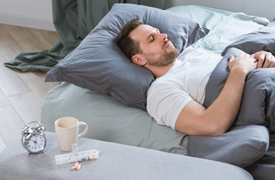 REM Sleep or Rapid eye movement sleep is a phase that is characterised by random rapid movement of the eyes, accompanied by low muscle tone throughout the body. It is also marked by the ability to dream vividly. It is the state in which restoration of our brain and body functions occurs, including energy conservation and memory consolidation.
Non–REM sleep is marked by 3 phases of sleep that progressively deepens from light sleep, to restful sleep and ultimately, deep sleep.
Here are the three phases in the sleep cycle and REM phase described.
Phase 1: The duration between being awake and asleep.
Phase 2: In this phase, our brain waves slow down, body temperature drops and breathing and heart rate become more regular.
Phase 3: The final and third phase is the deep sleep – our body muscles are relaxed, blood pressure and breathing rate drops. Sleepwalking, bedwetting and nightmares occur during this phase.
REM Phase: This phase occurs about 90 minutes after we fall asleep, and is the dreaming stage of sleep. During this phase, the brain becomes more active and the body becomes relaxed and immobilised.
Let's list down a few important issues to be known when there's lack of sleep
Affects mental health: Sleep plays an important role in thinking and learning. Due to lack of sleep, a human brain can't function 24/7 without giving it any rest. This eventually affects your mental health and results in fatigue and frustration.
Affects the immune system tremendously: It is said that sleep helps build up an effective immune system. Thus, lack of sleep can prove to be a barrier for your immune system and might eventually make you feel weak.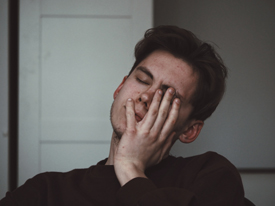 Affects the overall functioning: Sleep deprivation can lead to severe health issues including heart disease, high blood pressure, diabetes, irregular heartbeat and more.
Causes headaches: Several sleep disturbances like oversleeping, lack of sleep, or a change in your sleep routine often results in a severe headache, which can lead to other ailments.
How can you avoid Sleep Deprivation?
Avoid caffeine later than early evening
Take a power nap to boost your energy
Follow your proper sleep cycle
Maintain your room temperature and bed hygiene
Meditate for 20 minutes before bedtime
Listen to soft music before bed
Don't use electronic gadgets 2 hours before bedtime
Keep your Cortisol in check
Sleep on good quality bed accessories
Say NO to smoking, especially at night
The best way to control sleep deprivation is with the right mindset. If you are facing a sleep disorder, keep a check on your sleeping habits by maintaining a sleep diary. Consult our Neurology department or our Pulmonology department, which addresses issues related to sleep disorders. A pulmonologist treats lung diseases and breathing problems associated with sleeping disorders. In case of any emergency, you can contact or visit ILS Hospitals, a multispeciality hospital, known for its excellent healthcare services.
To book an appointment or for any other queries, call ILS Care +91 9051460000 or visit www.ilshospitals.com