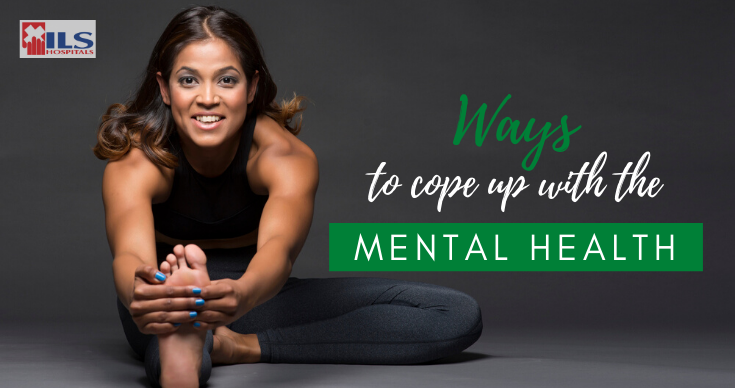 Home Quarantine Taking A Toll On Your Mental Health? Learn Ways To Cope
People are told to be home-quarantined for various reasons. Sometimes it might be to avoid the transmission of an epidemic or pandemic or sometimes due to any surgery, illness or injury. Being home-quarantined for several days can take a massive toll on your mental health as well.
Your mental health is as important as your physical well-being. So, ILS Hospitals will tell you some ways through which you can protect your mental health during the distressing time.
Let's learn about them now.
Practice your hobby:
We all have hobbies that we cannot do many times because of our hectic daily schedules. Now's the perfect time to indulge yourself in activities that you love the most. Read, write, cook, sing, paint, sew, knit, dance, play or do whatever you cherish the most indoor because doing what you enjoy and it has amazing effects on your brain.
Take good care of yourself:
If you're healthy from inside, it will show on outside. Eat a healthy diet, drink plenty of water and get a good night sleep to take good care of your body and mind.
Organize your home:
An empty mind is the devil's workshop. Do household chores and organize your home and garden to keep yourself occupied.
Learn something new:
The internal structure of our brain changes when it learns something new. You can watch informative documentaries online or on TV and can even learn a new art or craft by taking online lessons at home.
Communicate with people:
Humans are social beings so not being able to socially interact with others can hamper your mental health. If for some reasons, you are prohibited to go outside, make use of digital communication to connect with your loved ones.
Spend time with your family:
We often forget to spend quality time with our own family. To improve your mental well-being, talk to your family members about your concerns and be a good listener when they are doing the same.
Spend time with your pets:
Your pets are like your family members. They too deserve your love and affection. Pets are going to be your real stress-busters. Play with your pets and let them know how much they mean to you.
For any medical treatment, visit ILS Hospitals in hospitals In Kolkata and hospitals in Agartala.