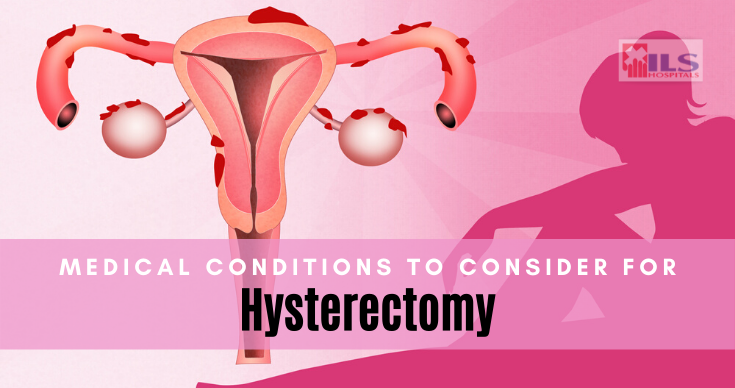 Check Out The Medical Condition When Hysterectomy Is Required
The human body, its organs, and the organ system is a complex creation of nature. Each organ has its own set of function and significance. However, due to many complications, it might become important to surgically remove either a part or the entire organ. The uterus is the internal organ that plays a crucial role in pregnancy and menstrual cycle of women. Surgical removal of the uterus is called hysterectomy. Expert gynecologist and obstetrician recommend a hysterectomy for various reasons. Let's understand what conditions calls out for the need of a hysterectomy.
1. Heavy Menstrual Bleeding
Some women experience severe bleeding during the monthly cycles up to an extent that it starts affecting their daily life. In such cases, hysterectomy offers a permanent solution as post surgery, the menstrual cycle ceases to continue. However, often it is availed only by the women who no longer wish to have children.
2. Uterine Or Cervix Cancer
Any cancer is a deadly medical condition that requires effective treatment on time. For any cancer, surgical removal of the site of malignancy is the best treatment and the same holds true for the gynecological cancers as well.
3. Endometriosis
The uterus lining tissues sometime might grow outside the uterus and spread into nearby organs such as a fallopian tube or other pelvic or abdominal organs. A total hysterectomy is considered when other medical approaches fail to get any effective results.
4. Fibroids
Uterine tumors, even if benign in nature, cause many complications. Pain, bleeding, and anemia is some of them. They can be treated by a non-surgical approach in case they are quite small in size. However, it might require a hysterectomy to address larger fibroids.
5. Pelvic Inflammatory Disease
It is a bacterial infection affecting the female reproductive system which can be cured easily with over-the-counter drugs if detected at its earliest stages. However, failing to do so, can have drastic consequences as it spreads to the uterus and fallopian tubes and causes a long term, severe pain. Hysterectomy remains a feasible and permanent solution for the same.
A partial hysterectomy is a procedure in which only the uterus is removed while the cervix is left intact. In a total hysterectomy, the cervix is also removed (many a time, either or both ovaries and fallopian tubes are also removed) surgically. At ILS Hospitals, we offer laparoscopic hysterectomy for patients dealing with such severe medical conditions.