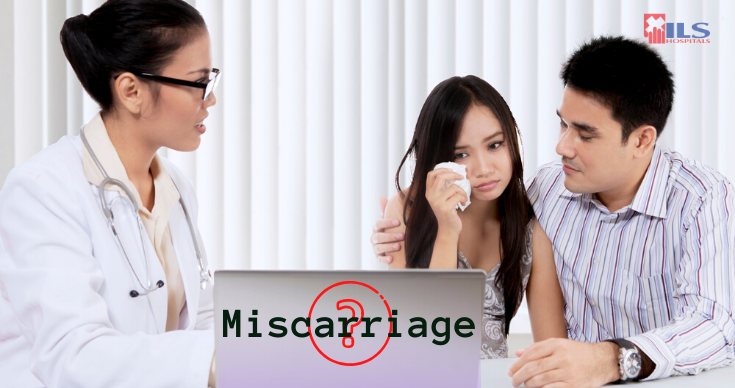 Can You Conceive Again After A Miscarriage
Miscarriage or pregnancy loss is a condition where the fetus dies before the four months of pregnancy. Pregnancy loss is a disturbing situation which can hamper the emotional state of the woman. The first question that all couples frequently ask the gynaecologist after a miscarriage is, will they ever be able to become parents again or is conception possible after a miscarriage.
To help such couples, ILS Hospitals would clear all the misconceptions related to pregnancy after miscarriage. So, can a woman get pregnant again after a pregnancy loss? The simple answer is, yes, she can. Several medical cases reveal that women who previously miscarried can give birth to healthier babies, so if you have experienced a miscarriage, do not believe or assume that you can never become a mother ever. The only thing to consider is whether the woman is emotionally and physically healthy enough to become a mother again. It is always preferred to wait for two-three menstrual periods after miscarriage before you try for a baby, to ensure that your hormones are perfectly balanced.
If you're planning to conceive after a miscarriage, take note of these following tips:
1. Eat a diet full of essential nutrients:
If you follow a healthy diet, you will have a healthy body which significantly means a healthy and successful pregnancy. Make fruits, vegetables, leafy greens, lentils, legumes, dry fruits, poultry and seafood a part of your diet.
2. Quit unhealthy lifestyle choices:
The two most lethal unhealthy habits responsible for decreasing your chances of conceiving are – smoking and alcohol consumption. If you frequently eat outside food, you should stop that from now onwards. Avoid a desk-bound or inactive lifestyle.
3. Do not stress:
As we all know, stress is a silent killer. Understandably, stress and worry are common when you're trying to conceive after losing a baby, still being positive and free of any stress is the only option. Stress surely has an impact on your ovulation process which further determines your chances of conception.
4. Consult with a gynaecologist:
If you're trying to get pregnant, then gynaecologist is the only person you should ask for medical supervision. Your OB-GYN will diagnose and address any underlying cause behind the previous miscarriage and might prescribe you fertility treatment, if needed.
You can always visit ILS Hospitals in case of any medical assistance. We have expert gynaecologists in our hospitals in Kolkata and Agartala.