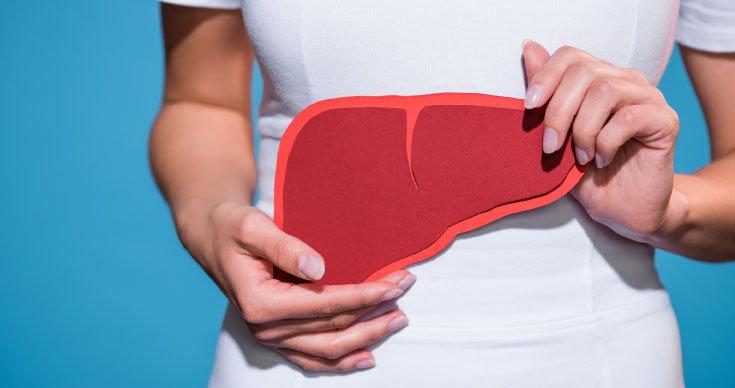 Liver Diseases – Causes And Symptoms
The liver is the largest organ in our body. It helps in digesting our food, stores energy and removes unwanted substances from the body. It is situated right under your rib cage on the right side of your abdomen. Like every organ, the liver can have diseases too. Liver diseases can be genetic or due to pathogens or the consumption of excess alcohol. There are various liver treatment approaches depending on the type of diseases. But how would you know if you have any liver disease? Today, we will discuss some of the symptoms that help detect liver diseases and also, which type of disease is caused by what.
Signs and symptoms of liver disease include:
Skin and eyes appear yellowish: This is the most common symptom which usually means that you might have jaundice.
Abdominal pain and swelling: If you are feeling pain and swelling in abdomen regularly, it means your liver is not functioning properly, leading to inflammation of the liver.
Swelling in the legs and ankles: Due to liver disease, the secretion of a protein named Albumin can become inadequate and can cause fluid leakage known as edema. Due to gravity, this fluid gets deposited in the legs and ankles, causing their swelling.
Itchy skin: It is caused due to the bile products deposited in the skin.
Chronic fatigue: This is another common symptom for people with liver problems.
Nausea or vomiting: If your digestive system is not working properly due to liver problems then you would feel nauseous and it becomes hard to keep your food down which also leads to loss of appetite.
Liver disease has many causes:
Infection: Liver diseases can occur due to infection by Parasites and viruses causing inflammation that reduces liver function. These viruses can spread through blood, contaminated food or water, or close contact with an infected person. The common types of liver infection are hepatitis viruses, including Hepatitis A, Hepatitis B, and Hepatitis C.
Immune system abnormality: Some autoimmune liver diseases include Autoimmune hepatitis, primary biliary cirrhosis, etc can affect your liver system as well.
Genetics: Liver diseases can be genetic where an abnormal gene is inherited from one or both of your parents causing various substances to build up in your liver, and thus resulting in liver damage. Some genetic liver diseases include Hemochromatosis, Hyperoxaluria, and oxalosis, Wilson's disease, alpha-1 antitrypsin deficiency.
Cancer and other growth: Liver cancer is a severe liver disease. There are various reasons for liver cancer. One of the reasons doctors have found is regular and heavy alcohol consumption. Another type of cancer is bile duct cancer which also happens due to the same reasons.
Fat accumulating in the liver: Eating unhealthy food is pretty common these days which is why fat accumulation in the liver has become very common as well.
If you have any of the aforementioned symptoms, it might imply that you have some underlying liver disease. It is best to get these symptoms evaluated and avail liver treatment as soon as possible, to lead a healthier life ahead.