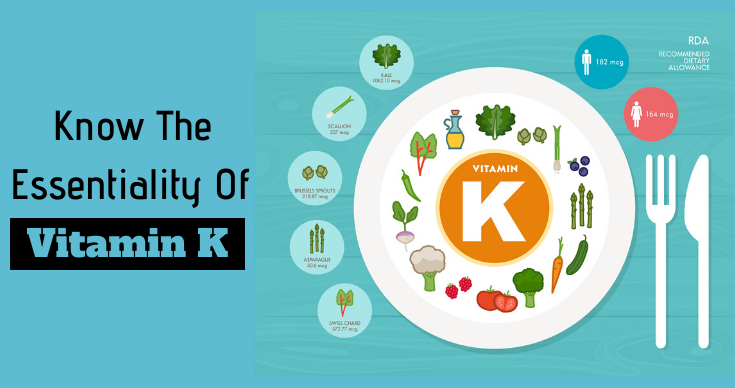 How To Add Enough Vitamin K In Your Diet
Do you know what Vitamin K is? Like all other vitamins, Vitamin K is another vitamin vital for the human body. So, what makes Vitamin K essential for our bodies?
Vitamin K is responsible for the clotting of blood or coagulation. Coagulation is a vital process that helps prevent excessive bleeding after a cut or injury. The said vitamin also helps in bone metabolism and calcification. Vitamin K deficiency is a serious condition and can lead to many health issues including:
– Decreased bone strength
– Osteoporosis
– Tooth decay
– Coronary Heart Disease
– Certain types of cancer.
Do you know the symptoms of Vitamin K deficiency? They are mentioned as follows:
Heavy menstrual bleeding

Easy bruising

Excessive bleeding during cuts, injuries, injection or surgical sites

Presence of blood in the urine or stools

Bleeding in the gastrointestinal (GI) tract.
Today, ILS Hospitals, one of the best hospitals in Kolkata, would like to give you a list of food items that are rich in Vitamin K so that your body never lacks in this essential vitamin. Before we proceed further, let's make you know that there are mainly two types of vitamin K – K1 and K2. Vitamin K1 is derived from plant sources whereas we acquire vitamin K2 from animal products.
Make these Vitamin K-rich foods a part of your daily diet!
Soybeans
Soybeans, the only plant-based food that contain both vitamin K1 and K2, a relief for vegetarians who cannot get their vitamin K2 supply from meat sources. Apart from the mentioned fact, soybeans and soya chunks are an excellent protein provider for non-meat eaters. You can also consider cooking your meals in soybean oil as the oil contains not only vitamin K but also other pivotal nutrients, like polyunsaturated fatty acids, omega-3 fatty acids etc.
Leafy Greens
Green leafy vegetables are another plant-source for vitamin K. If you want to have sufficient vitamin K in your diet, eat lots of spinach, mustard greens, broccoli, lettuce, cabbage, beet greens and so on.
Eggs
The yolk of an egg has more vitamin K than the white portion. It is always advised to consume eggs for receiving adequate nourishment. You may eat boiled eggs daily for a healthy body.
Pumpkin
Another vegetable that contains vitamin K is pumpkin. One cup of cooked pumpkin has almost 1.96 mcg vitamin K1. So, do include pumpkins in your diet.
Other good sources of vitamin K are chicken, pine nuts, blueberries, dried basil, sage and thyme etc.
To get your customized diet-chart, visit ILS Hospitals in Kolkata and Agartala.