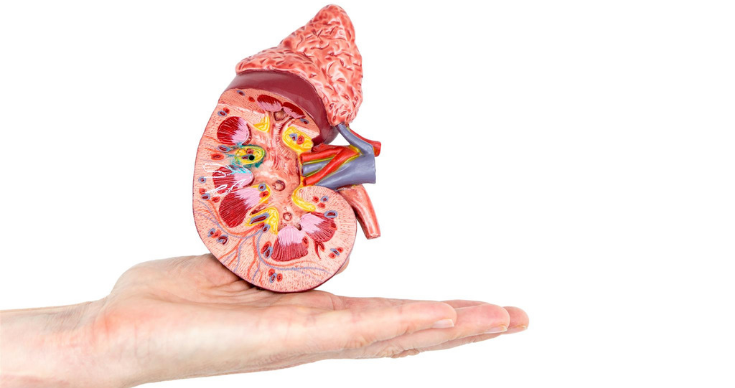 A Brief Introduction To Advanced Renal Transplant
Our body has been designed to perform every crucial function quite effectively. Yet, it is quite normal to rely on medical treatment when our body becomes weak due to some disease or accidental injury. However, only medication cannot always fix every condition on its own. Kidney failure is one such condition that many times require extensive medical attention namely the renal transplant. Let's understand more about renal failure and advanced renal transplant, as explained by our nephrologists.
Kidneys are a pair of a bean-shaped organ that filters the blood and flushes out the toxins in the form of urine. The kidneys are comprised of tiny filtration units which work so efficiently that even one healthy kidney can perform the overall function. Thus, it becomes quite tricky to detect a renal failure in its early stages. Nephrologists term Renal failure as the condition in which the kidneys lose more than 90% of their ability to function anymore. Renal failure can either happen due to chronic kidney disease or acute kidney diseases. Additionally, factors like chronic high blood pressure, diabetes can also uplift the chances of kidney diseases significantly.
Either way, it requires either regular dialysis or a renal transplant to make long term survival. Kidney transplant is a more preferable solution in comparison to a lifetime of dialysis ahead. Renal transplant is a surgical procedure to transfer a healthy kidney from a donor to a patient whose kidneys no longer performs. This functioning kidney can either be collected from a dead person (cadaveric donor) or from a living healthy donor. Usually, one healthy kidney is adequate to replace 2 failed kidneys. But it is not as simple as it may sound.
Renal transplant is an advanced treatment procedure that requires many prerequisites for it to become successful. Just like blood transfusion, there should be adequate compatibility between the donor and the recipient for renal transplant to work. Moreover, getting a donor often is time-consuming (between a few months to a few years) in case a compatible donor cannot be found on time. In such a scenario, the recipient will have to register their name on a kidney transplanting list, which determines several factors before one can get their scope of renal transplant.
This modern medical marvel has its downside as well. Mild infection, blood clot, and bleeding might arise after renal transplant, but, these can be treated well with mild medication. The main concern related to a renal transplant is organ rejection, in which the body of the recipient rejects the organ. But in some cases, this possibility can be minimized with the help of taking immunosuppressants. So, it is very crucial to carry out this surgery in an advanced hospital under expert nephrologists.
Renal transplant is an advanced medical procedure to ensure the patient with renal failure can lead a healthy life ahead. Through some risks are associated with it, the increasing numbers of success stories are inspiring people to consider this treatment for themselves or their loved ones. For more information regarding kidney diseases, renal failure, and renal transplant, consult with the highly experienced nephrologists at ILS Hospitals.