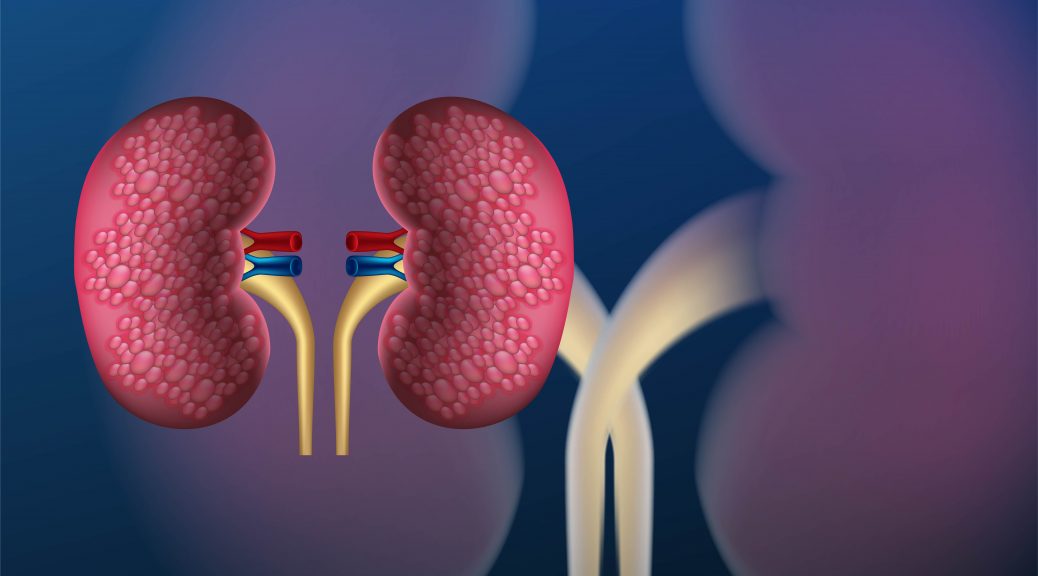 10 Things To Know Before A Renal Transplant
During a renal transplant or kidney transplant, the damaged kidney is replaced with a healthy kidney. Inside the body, it starts functioning just like the patient's kidney would, allowing the patient to live a healthy life. Even though the kidney receiver has to maintain certain restrictions throughout life.
Studies show that people who undergo renal transplants live longer than those who remain on dialysis. So, it is always advised to consult with the best renal transplantation doctors Kolkata. This would help to get the right treatment when the kidney fails and enjoy a better life with better treatment.
However, it is quite obvious that you might have certain queries. You must sort them out before a renal transplant. Here, we have come up with the 10 basic questions that usually patience asks before the transplant.
1. When should you get a kidney transplant?
If you are at the advanced stage of kidney problems, then your nephrologist might suggest you undergo either dialysis or a kidney transplant. Most of the time, patients are put on dialysis for a few months. Then, a proper kidney transplantation procedure is undertaken.
If it is found that dialysis is helping and it is keeping the kidney problem in a restrictive stage, then there is no need to undergo a kidney transplant. However, when dialysis is not enough, then kidney transplant is necessary to help the patient live a normal life.
2. Who should get a kidney transplant?
Kidney disease can occur in patients of any age range, from a child to senior citizens. Thus, patients of all ages can consider a transplant. However, before the transplant, one has to go through a complete medical checkup. This includes psychosocial evaluation to ensure that the patient is in a condition to accept the new kidney.
Along with that, evaluations are made so that in case any problems occur, then correct measures can be undertaken after the operation is done. The renal transplant is performed by a team of specialists. They ensure that the patient remains free from infection and cancer and continues living a healthy life.
3. What is preemptive or early transplant?
If you get a kidney transplant before starting the dialysis, then it is called a "preemptive transplant," and with this, you can avoid the dialysis completely.
It has great benefits because you do not have to spend your time on dialysis, and it ensures a long-term healthy life. Along with that, it saves money, time, and also your life in case the kidney disease progresses in the last stages. So, consult with the best renal transplantation doctors Kolkata.
4. How does a kidney work after a renal transplant or kidney transplant?
The damaged kidney is replaced by a healthy kidney from the donor, who can either be living or deceased. Nephro-surgeon performs this surgery where the new kidney is connected to the artery and within the groin region, and to the uterus.
Thus, the excess fluid or urine can be carried through the blood into the new kidney, where it is processed and then released out of the body.
5. Is it safe to undergo a renal transplant?
It is the duty of the nephrologist to ensure that the procedure is safe for the patient. Usually, a kidney transplant does not have any risk, but one needs to go through medications, such as immuno-suppressant so that the body is capable of accepting the new organ.
Thus, kidney transfer is indeed a very good option, even if the patient is already on immunosuppressant or has any kind of comorbidities. Under all circumstances, a kidney transplant can be undertaken.
6. What is the difference between living and deceased donors?
A patient with a damaged kidney can receive a kidney for renal transplant from either living or a deceased person. This deceased donor is somebody who decides to donate the kidney after his or her death. And, a living donor is someone who belongs to the family, maybe relatives, friends, or anybody who is willing to donate one kidney.
7. What is the rate of successful renal transfer?
Kidney transfer is conducted in both forms, from a deceased or a living patient. Usually, the success rate for living donors it's 98%, and for deceased people, it is 94%. Thus, a kidney transplant or renal transplant is considered to be a successful treatment. You must get a thorough check-up done by the best renal transplantation doctors Kolkata.
8. What should you do after a renal transplant?
You can move around and eat on your own right after the day of the transplantation. Post-operative patients are given medications in the form of immuno-suppressant, which they have to take their entire life. Along with that, they also have to take medications in the form of antibiotics and painkillers.
You need to go through several follow-ups and blood tests to ensure that the new kidneys function properly. It is always advised not to eat heavy food or go through heavy exercise for at least 6 months after the transplant.
9. Will a kidney transplant completely cure the patient?
Kidney transplant is actually a treatment, and it is not a cure. So, if anybody has kidney failure, then kidney transplantation can help them lead a normal life. But, they have to avoid certain food, maintain restrictions, and intake medications their entire life. They also need to go through repetitive checkups after the transplantation to avoid any kind of kidney rejection.
10. What are the tests that one needs to undergo for a good match?
Before the transplantation, the entire surgery team would perform a psychosocial and medical test. This should ensure that the donor is healthy. Both the patients and the donor need to undergo a certain test, The list includes a blood test, urine tests, imaging examinations, and cancer screening.
Conclusion
Right before the renal transplant, the patient is put on a particular diet. The patient also has to follow proper medications to prepare the body for surgery. Other than these, blood and tissue type compatibility is also checked by the medical team before the renal transplant.
Consult with the best nephrologists at ILS Hospitals and witness advanced facilities to treat kidney disease. You can also seek advice on how to prevent the risk of kidney problems and lead a healthy life.